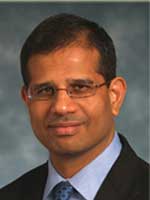 Welcome to the Vegetable and Fruit Improvement Center, an entity of Texas A&M University System AgriLife. Vegetables and fruits are a necessity for good nutrition and health, a flavorful part of our diets, and important economic products. In recognition of this importance, the Vegetable and Fruit Improvement Center was established in 1993 and approved by the Texas A&M University System Board of Regents. The Center's goal is to develop new technologies for producing high-quality, healthful vegetables, fruits, and nuts and their products in an efficient, economical, and environmentally sound system, with a focus on achieving health and nutritional benefits.
Today, research for this vital industry is at a turning point. Consumers want high-quality, low-cost produce and must make sense of a bewildering array of food choices. Food insecurity remains both a global and a national problem. Environmental concerns and sustainability must not be ignored. Producers are dealing with complex challenges with problems such as low yields and disease or insect-damaged products, concerns about chemical use, soil salinity, and reduced supplies of irrigation water. The U.S. fruit and vegetable industry must also be able to compete in an increasingly global market.
The interdisciplinary scientists of the Center collaborate on cutting-edge research to produce innovative solutions to agricultural problems. For example, Center scientists from Texas and beyond work to develop new vegetables and fruits with improved nutrition and health benefits. Our interdisciplinary scientists conduct systems-wide research on topics including sustainable production practices, crop breeding, and postharvest produce handling. They also examine the biological activities of key plant-based compounds using cutting-edge tools including advanced purification techniques, cell culture, and animal and human intervention studies. Recently, we also initiated consumer preference studies of specific vegetables and fruits. To support this research, in 2005, the Center established four well-equipped Core Units: Analytical, Bioactive Molecules, Plant Biotechnology, and Bioactivity. The Center also has eight greenhouses and access to industry-supported farms to conduct field research.
The Center also works to support the role of the fruit and vegetable industry as an economic engine. The Texas produce industry provides jobs and income to thousands of people, including those in the seed industry, and in the production, processing, wholesaling, and retailing of vegetable and fruit products. Several industry stakeholders including grocery chains, seed companies, processors, produce associations, and commodity groups are actively involved in the Center's activities. Our industry partners provide important input that enables the Center's cutting-edge research to be implemented as practical solutions that benefit consumers, producers, and the entire industry.
We also understand the importance of education in our mission to improve human health. At the Center, students and post-doctoral fellows work closely with faculty and staff to develop strong research programs that lead to publications in world-class journals. Students present their work at national and international meetings. We are proud that 95% of our former students are employed in various jobs in academics and industry where they continue to work to improve human health. Over the past ten years, the Center has fostered training and learning opportunities for graduate and undergraduate students in the area of 'foods for health'. We also successfully developed two multi-state and multi-disciplinary first-of-kind courses, 'Science of Foods for Health', and 'Phytochemicals in Vegetable and Fruits to Improve Human Health', which benefit students in Texas and three other states. This was accomplished by the dedicated collaboration of outstanding faculty, research scientists, and post-doctoral fellows, coupled with the recruitment of highly qualified students.
Educational activities of the Center also reach beyond the university and include the VFIC Kids program, which has benefitted at least 4,800 children. The Center is also involved in a variety of outreach and extension activities and is a major hub for global visitors including, legislatures, academicians, industry members, schoolchildren, 4H members, and ambassadors from around the world.
We hope that you enjoy visiting our website. Please don't hesitate to contact me (bhimanagouda.patil@ag.tamu.edu), if you are interested in our research or teaching programs.
Bhimu Patil, Ph.D. 
Regent Professor, Texas A&M University System
Director, Vegetable and Fruit Improvement Center | Texas A&M University
Leonard Pike, Inaugural University Professor | Texas A&M University
Director, USDA National Center of Excellence |  Texas A&M University
Love, Tito'a Endowed Professor in Responsive Agriculture, Texas A&M University
Professor, Department of Horticultural Sciences
IHA, Associate Member